WALKERHILL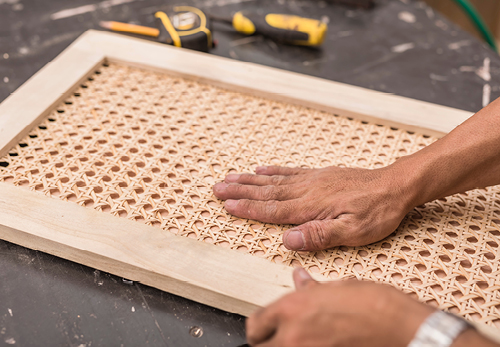 DIY Rattan Class
When

Every Tuesdays, Thursdays 11:20 ~ 12:00

Where

Library (2nd Floor of Grand Walkerhill)

Price

KRW 55,000
Program
Details
Target

Exclusively for guests staying at Vista Walkerhill Seoul, Grand Walkerhill Seoul, and Douglas House who are aged 6 and up.

Contents

Make your own sensuous props with a wooden tray made of rattan cane!
This program is exclusive for VISTA Walkerhill Seoul / Grand Walkerhill Seoul/ Douglas House, provided based on the advanced reservation system and it is available for the children over the age of 6.
Reservation or walking in on the day may not be available when the program is full.
All programs can be canceled by 18:00 one day before, and paid programs cannot be refunded if canceled on the same day.
Operations may be suspended when the government implements quarantine guidelines due to COVID-19.
The use of the program may be restricted when there are difficulties in guaranteeing the safety or smoothness of the program.
Information & Reservation

+82-2-450-4617 (11:00 ~ 20:00)