현재위치
SMART OFFERS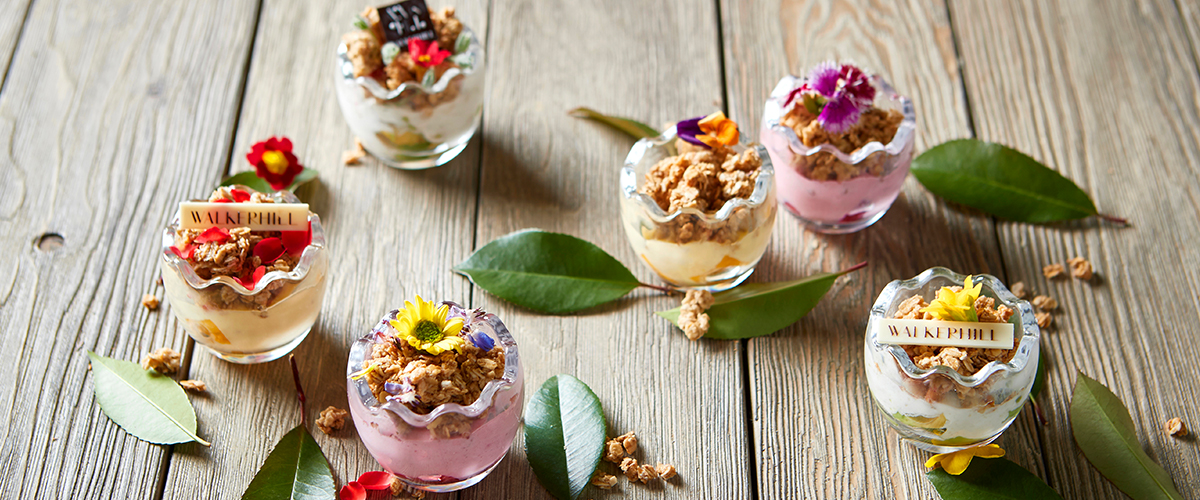 Walkerhill

Gourmet Festival
WINE & BEER FAIR
'A Walk in the Clouds'

WINE & BEER FAIR 'A Walk in the Clouds'

Very Berry Strawberry

Very Berry Strawberry

Beautifruit

Beautifruit

Walkerhill
Gala Dinner

Walkerhill Gala Dinner
Exclusive Walkerhill

Signature

Gourmet Products
Walkerhill Signature Blend Coffee

Walkerhill Signature
Blend Coffee

Experience the luxurious coffee flavor of our Walkerhill Signature Blend, developed in collaboration with Paul Bassett. Made from a Brazilian and Ethiopian coffee bean blend, this full-bodied coffee has an initial strong, dark chocolate flavor with a hint of sweetness on the end of the tongue and a fruity acidity.

SUPEX Kimchi

SUPEX Kimchi

Created by a master of traditional Kimchi from "Walkerhill Kimchi Research Center", established in 1989, "SUPEX Kimchi" is the leading premium Kimchi in Korea with its amazing taste and tremendous pro-biotic nutrition. All "SUPEX Kimchi" is prepared by the hotel chefs using 100% domestic ingredients only, and can be purchased in Le Passage or Online Store.

Walkerhill Signature
Chocolate

Walkerhill
Signature Chocolate

Taste our 2 signature chocolates, "Walkerhill Handmade Chocolate" and "Bean-to-Bar Chocolate". The Handmade chocolate blends the deep flavor of cacao with the soft texture of Ganache. The sugar-free "Bean-to-Bar" chocolate offers the true flavor and taste of genuine cacao. It is available at Le Passage.

Walkerhill Kimchi & Myongwolgwan Galbi Soup

Walkerhill Kimchi & Myongwolgwan Galbi Soup

Feel the taste of Walkerhill at your home. Developed with the know-how of SUPEX Kimchi, "Walkehrill Kimchi" introduces the taste of premium Kimchi at reasonable price. Frozen pack of Myongwolgwan Galbi Soup, delivering the deep and rich flavor of traditional Galbi Soup is also available.
MUST EAT MENU
for Connoisseurs
MOEGI
'Teppanyaki'

Experience the Japanese culture of fine dining with a Teppanyaki session at MOEGI.

The Japanese-style grill quickly fry up fresh vegetables, meat, seafood and other ingredients, sealing in their true flavors, and making strong sauces unnecessary. Our expert chefs will use just the right temperature and timing to create the perfect dining experience.

Myongwolgwan
'Janghyang Galbi'

Only the best Korean Hanwoo beef is served at Myongwolgwan barbecue restaurant, where top-quality charcoal is used to grill it to perfection. The interior has the feel of a lovely traditional Korean home, while the outdoor garden overlooks the Han River.

The delicate interior gives you the feel of being in a traditional Korean "Hanok" house while the outdoor garden overlooking the Han River. The one-of-a-kind unique 'Janghyang' rib marinade with special 'Janghyang' source including locally-produced soybean paste makes the meat unbelievably tender.

Geumryong
'Dim Sum' & 'Peking Duck'

Geumryong's chef from mainland China brings you truly authentic Dim Sum made to order, ensuring it is fresh, moist and fragrant.

Geumryong is not only specialized in Cantonese cuisine but also popular for Peking Duck. Known as the dish of the royal Emperor's court, it is characterized by crispy skin and an unforgettable sweet flavor.
OFFERS
Meet our deals & promotions for #Gourmet