where to STAY
VISTA WALKERHILL SEOUL
BEGINNING OF LIVELY ONE-OF-A-KIND TRIP
GRAND WALKERHILL SEOUL
Experience an awakening of the senses
DOUGLAS HOUSE
Your Secluded Forest Retreat
what to DO
01WALKERHILL PLACE

Forest Park

Experience a private urban picnic in the Forest Park where you can restore full of healing energy from relaxing tents, eco-friendly Playground, and a variety of WALKEE Programs.

01WALKERHILL PLACE

Walkerhill Library

Relax in a comfortable atmosphere and enjoy a good book.

02WALKERHILL PROGRAM

Wellness Program

Renew yourself with our custom-tailored, systematic well-being programs, created for you in one-on-one consulting sessions and then implemented with our unique premium fitness facilities.

01WALKERHILL PLACE

SKYARD

Be at one with nature in our rooftop garden, SKYARD,
where you can admire Seoul's picturesque Han River.

02WALKERHILL PROGRAM

Cook & Mix

Learn to cook from the professionals at Walkerhill. Learn to make delicious dishes and cocktails at Douglas House!

02WALKERHILL PROGRAM

WALKEE Program

Discover fun activities with the Walkerhill leisure expert, WALKEE("Walkerhill Exciting Explorer")!
WALKERHILL
STORY
Check out the latest news and information
on Walkerhill Hotels and Resorts.
관련누리집
VISTA WALKERHILL SEOUL

Experience the new lifestyle trends inspired by
sensual interiors and the latest technology.

VISTA WALKERHILL SEOUL

GRAND WALKERHILL SEOUL

The comfort of nature and the impressive service provide
a happy experience to warm your heart.

VISTA WALKERHILL SEOUL

DOUGLAS HOUSE

Escape the daily grind at your personal
hideaway in the forest, Douglas House.

DOUGLAS HOUSE

DARAKHYU

Experience travel in comfort at the smart hotel
for cultured travelers, Darakhyu.

다락휴

INCHEON AIRPORT TRANSIT HOTEL

Enjoy a comfortable transfer experience at
the Incheon International Airport Transfer Hotel.

Incheon Airport Transit Hotel

MATINA LOUNGE

Start your travels at Martina Lounge, where you can relax
in the comfort of your private room as well as
savor delicious food and beverages.

MATINA LOUNGE
WALKERHILL
MEMBERSHIP
Become a Walkerhill Hotels & Resorts
member now and enjoy unique perks
and special discounts.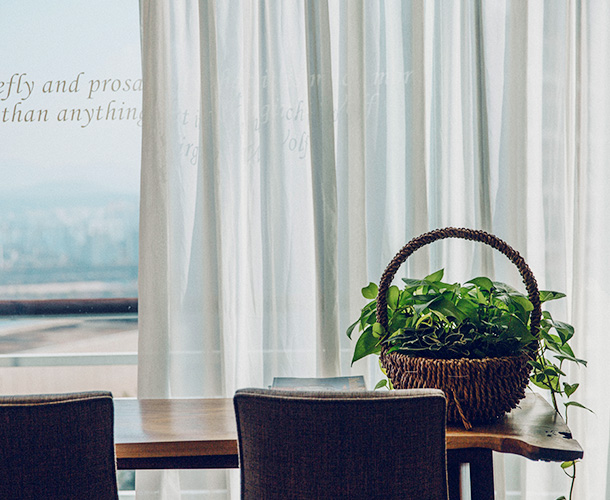 WALKERHILL WEDDING & MEETING
Whether a business event, outdoor banquet, or the most important day of your life, your wedding, Walkerhill has the perfect venue.