Promotion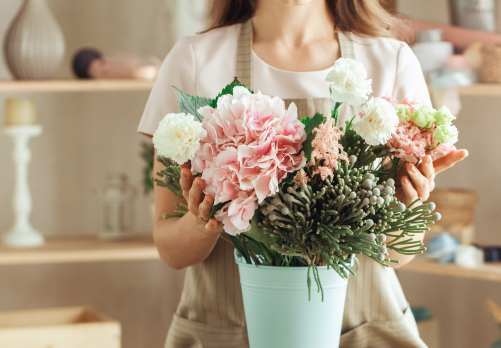 Art Floral
When

Every Saturdays 16:00 ~ 17:00

Where

Library on the 2nd Floor of Grand Walkerhill

Price

KRW 70,000
Program
Details
Target

Exclusively for guests of the Vista Walkerhill, Grand Walkerhill, and Douglas House guests (16 years old and up)

Program Description

Make precious memories with your loved ones making flower basket.

The program is exclusively for the room guest at Walkerhill Hotels & Resorts, and is available on a first-come, first-served basis booking. Reservation can be made by 6 pm 2 days before.
This program is available for the children over the age of 17.
Reservation or walking in on the day may not be available when the program is full.
The program contents are subject to change depending on the situation.
All programs require a minimum of 2 participants.
All programs can be canceled by 18:00 one day before, and paid programs cannot be refunded if canceled on the same day.
Operations may be suspended when the government implements quarantine guidelines due to COVID-19.
Information & Reservation

+82-2-450-4617 (11:00 ~ 20:00)