When
January 2 (Mon) ~ December 29, 2023 (Fri) ※ Except Saturday and Sunday
What
VIVID LOUNGE Ⅰ

KRW 267,000~
- Vista Deluxe Room
- Vivid Hour
VIVID LOUNGE Ⅱ

KRW 338,000~
- Vista Deluxe Room
- buffet Breakfast @ The Buffet
- Vivid Hour
VIVID HOUR
At 5pm, enjoy a 3-tier food tray with a modern touch, creative welcome cocktails by the mixologist, and wine and beer collections at the premium social lounge Re:BAR where features Hangang River view harmonizing with urban landscape.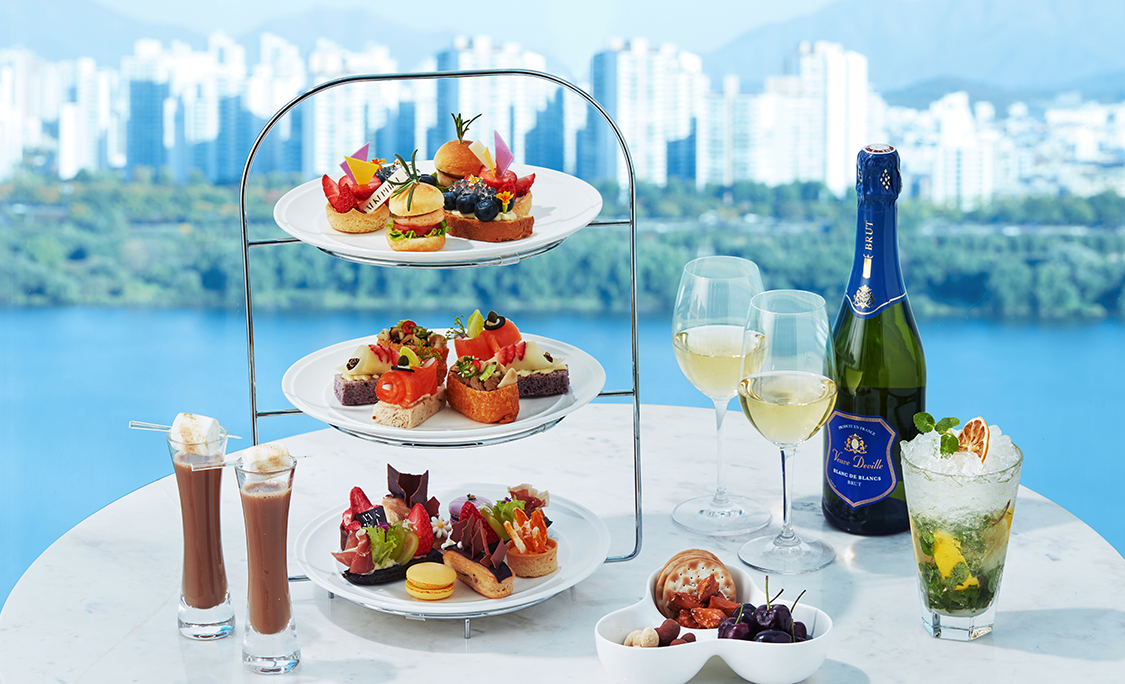 Venue: Premium Social Lounge, Re:BAR
Operation Hour: 17:00 ~ 19:00
Menu: 3-tier food tray (table service), welcome cocktail 2 types, wine 3 types, beer, juice
❄ 11:00 ~ 20:00: Self-lounge operation (coffee & tea)
For 2 persons / Tax and service charge exclusive
Price is subject to change according to the room situation.
Adults only
VIVID LOUNGE Ⅱ: Breakfast buffet may be served on a two-part system according to the room booking status.
In accordance with the government's social distancing guidelines to limit the number of users, Breakfast bufffet can be served at "The Buffet" or "DEL VINO".
Benefits
- Complimentary use of wired/wireless internet service inside a room
- 10% discount for dinning at Walkerhill restaurants
- Complimentary use of Fitness and Indoor Swimming Pool in Wellness Club (the age limit for entering Fitness is 16 years and above)
- Admission to the signature botanic garden 'SKYARD'
- Free minibar items included (beer, drinks and snacks)