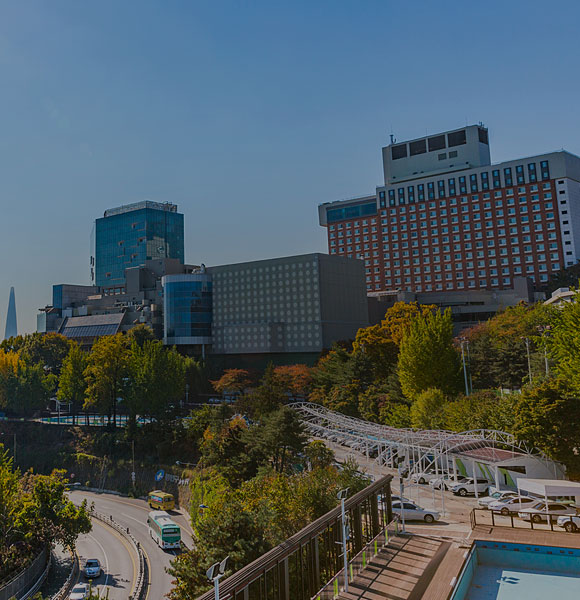 Unmatched service and value
Service Photo

Service Photo

Service Photo

Service Photo
Surrounded by the spectacular views of the Hangang River and the Achasan Mountain, Walkerhill serves as the ultimate place to relax and unwind while enjoying a wide variety of entertainment options with unmatched quality and service.
With 557 rooms and 6 restaurants, consisting of Korean, Chinese, and Western cuisines, as well as bakery shops offering baked goodies that delight your taste buds, Walkerhill offers an unparalleled guest experience and exceeds expectation at every level.
Service Photo

Service Photo
Conveniently located at the heart of Seoul, it takes only 10 minutes to reach Gangnam by taxi or car. Complimentary hotel shuttle service is also available every 10 minutes to Gangbyeon Station (Subway Line #2) and Gwangnaru Station (Subway Line #5) for easy access.
Ultimate rejuvenating destination
within the city
Healing Destination Photo

Healing Destination Photo

Healing Destination Photo

Healing Destination Photo
Walkerhill is an ideal location to enjoy Korea's beauty all year round. You can enjoy the magnificent cherry blossom in spring, the shade of the green forest in summer, the colors of the leaves in fall and the crisp snow of winter. It is also the ideal location for people interested in experiencing local culture or wishing getaway from their busy urban lives. For those looking for relaxation and escape, we have various facilities, such as an outdoor swimming pool that oversees the Han River, River Park, Forest Park, and Douglas Garden.
Healing Destination Photo

Healing Destination Photo
6 multi-functional convention rooms in various sizes that are fully furnished with equipment, including Vista Hall, Ida, Art Hall, Pine Room, Oak Room, and Grand Hall, as well as special facilities such as Aston House. They feature a simultaneous interpretation system and state-of-the-art video, audio and lighting facilities to accommodate events, ranging from family gatherings and weddings to international conferences and business meetings.