RIVER PARK (outdoor pool) Guide
You can enjoy the leisure and relaxation at the outdoor pool with the Hangang River view.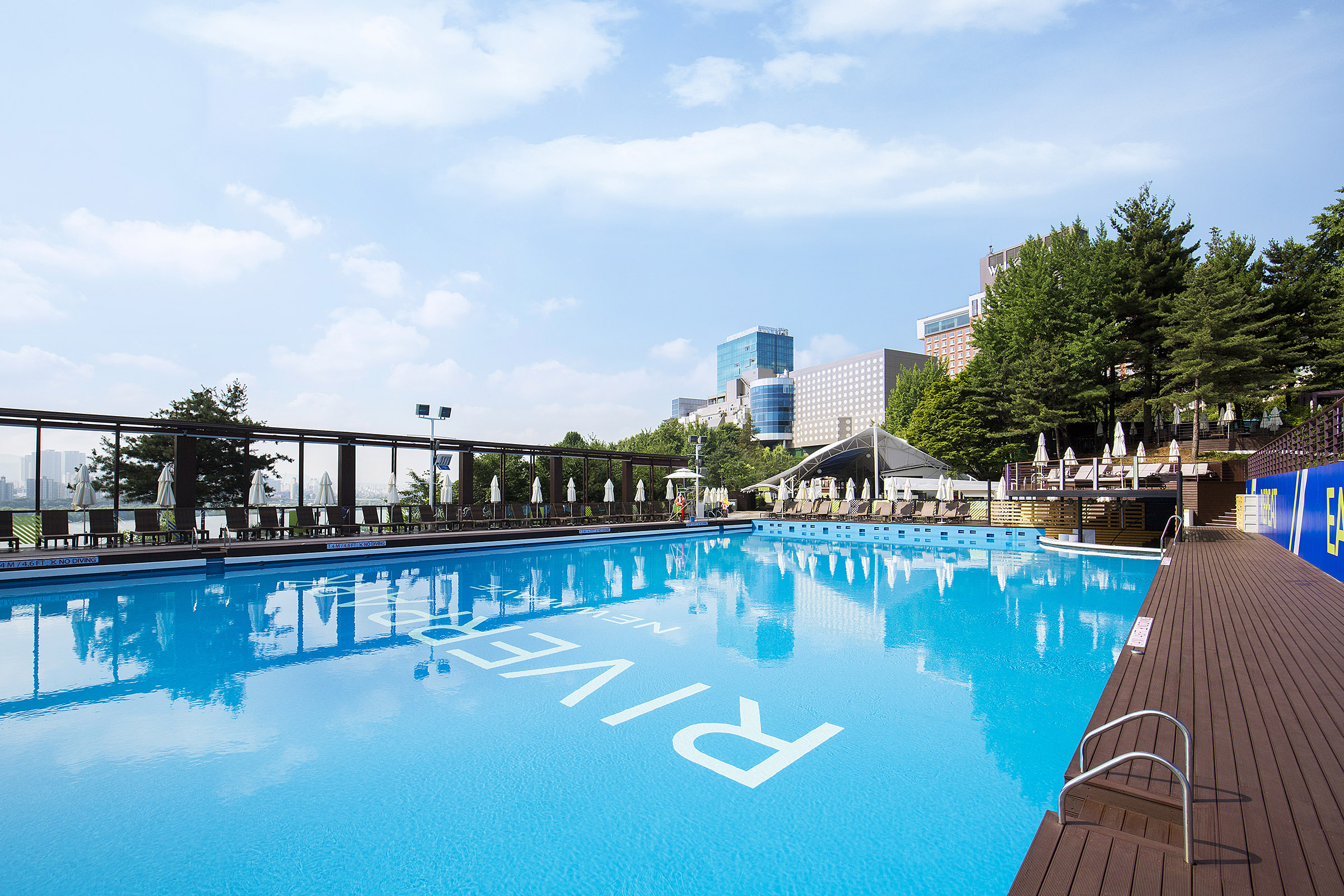 - Location: Walkerhill Hotels & Resorts outdoor space
- Exclusive for swimming package guests(SUMMER ESCAPE / Cool & Hot Summer / Night Swimming)
- Available time for night swimming: Only during the Gold season session III (except Saturday)
Service is only available for the night swim-inclusive package guests.
Outdoor pool is accessible only one time per night.
Additional persons can be admitted at 50,000won per adult and 35,000won per child(36 months to 13 years old), up to 2 persons per room.
2 Sunbeds per room and 1 towel per person are provided at the entrance and no sunbed or towel will be provided to additional person.
For children less than 130cm tall, please make sure to wear a life jacket and use the pool with a guardian.
No outside food is allowed in the outdoor pool. Please use the food truck located in the outdoor pool for snacks and beverage.
Please wear a swimming cap or a hat in the outdoor pool.
Benefits
- Complimentary use of wired/wireless internet service inside a room
- Complimentary Mini Bar (beer, beverages and snack)
- Complimentary use of Fitness and Indoor Swimming Pool
- 10% discount for dinning at Walkerhill restaurants