LOCATION
VIEW MORE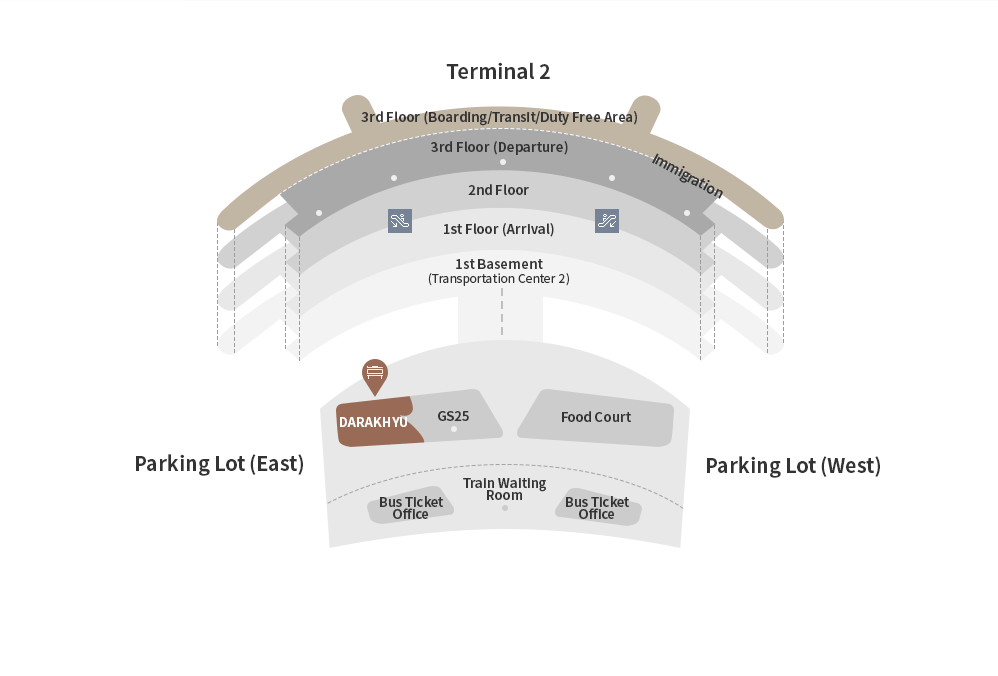 Important Notice
To prevent the spread of COVID-19, Walkerhill Hotels & Resorts will temporarily close the Darakhyu Capsule Hotel located in Incheon International Airport Terminal 2 from March 13 ~ October 31.
Darakhyu Capsule Hotel (Terminal 1) open normally, so if you want to stay, please reserve at Darakhyu Capsule Hotel (Terminal 1).
All overseas arrivals and long-term foreign residents are subject to Self-quarantine for two weeks, and during the period, we will inform you that reservation and accomodation at the multi-use facility capsule hotel Darakhyu are not allowed.
Please call +82-32-743-5000, email capsulehotel@sk.com for more information.
We will always do everything possible to ensure safe facilities and superior service.
Thank you very much.