Special Package
TOAST YOUR DAY
You're unique, so start your unique trip off with VIVID HOUR.
Delicious fare & desserts have been prepared by our world-class chefs, and Re:BAR bartenders have prepared a selection of wines to give you a special afternoon.
When
November 20 ~ December 30, 2019
What
TOAST YOUR DAY

KRW 255,000 ~ 
Vista Deluxe Room + Access to VIVID HOUR + Buffet Breakfast at The Buffet
VIVID HOUR
It's an entirely new lounge service concept, allowing you to take in the stunning views of the Han River and city center from our premium social lounge Re:BAR, starting at 3:00 pm, right after you have checked into your room. Enjoy a collection of wine chosen by our Re:BAR bartenders and food & desserts prepared by our hotel chefs during VIVID HOUR.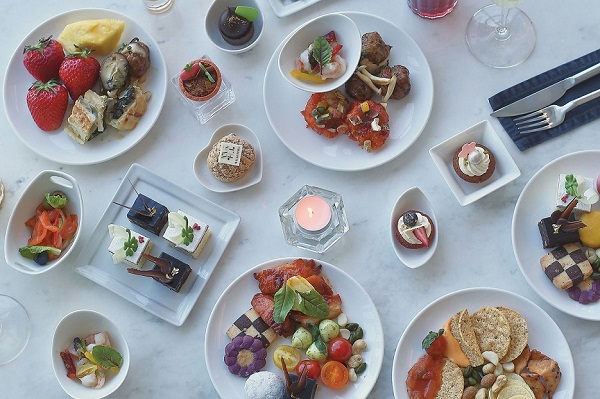 Location: Re:BAR
Operation Hour: 15:30 ~ 18:00
For 2 persons, tax and service charge excluded.
Price may change depending on room occupancy
VIVID HOUR: 1 time per night
'VIVID HOUR' may not be available for some dates with events at the Re:BAR.
Benefits
- Complimentary use of wired/wireless internet service inside a room
- 10% discount for dinning at Walkerhill restaurants
- 40% discount for using Walkerhill Kids Club
- Complimentary use of Fitness and Indoor Swimming Pool in Wellness Club (the age limit for entering Fitness is 16 years and above)
- Admission to the signature botanic garden 'SKYARD'